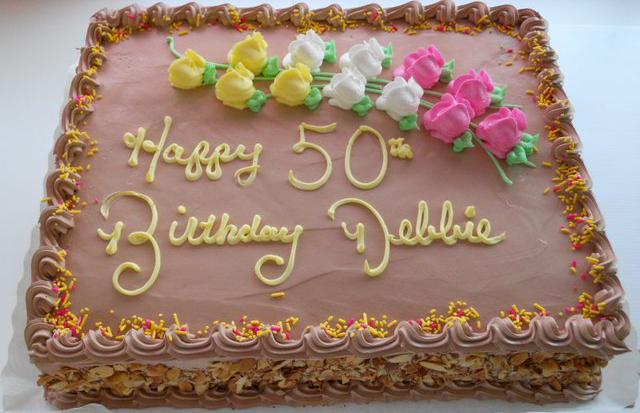 For All Occasions

Specialty Cakes

What better way to top off your meal, than with a mouth-watering piece of cake! We know about cakes. They're our specialty. Made from scratch and using the finest ingredients, your choices are endless:

Cassata Cake Italian Style – Layers of sponge cake filled with ricotta cheese, chocolate chips and maraschino cherries, and iced in whipped cream.

Chocolate Fudge Cake - layer cake filled with chocolate fudge icing.

German Chocolate – Devils food cake frosted on the sides with chocolate fudge, and iced on top with a frosting made of pecans, coconut, and caramel.

Datenut – Layers of cake made with freshly ground dates and nuts and frosted with French buttercream.

Bananut – Layers of banana nut cake frosted in French buttercream.

Carrot Cake – Layers of carrot cake filled with and iced with a cream cheese frosting.

Italian Ribbon Cake – Inspired by the Italian flag, this cake is made with three layers of cake: strawberry, white, and pistachio, separated by a raspberry buttercream filling and frosted with a chocolate whipped topping.